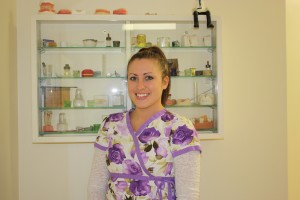 We have been so happy to have Jen working with us here at Lakeview. She has brought extra life and a bright smile, and it is great to have another hard-working team member. Jen is local to Michigan, growing up in Plainwell, and she attended Kalamazoo Community College before completing her training to be a Certified Dental Assistant at Ross Medical.
It is exciting to work with someone that is fulfilling her childhood dream of working in the dental field. She loves to get to know her patients, and we are sure that everyone will enjoy the genuine care and friendly attitude that she provides. Jen's smile really brightens the whole office.
If you enjoy the outdoors, you should be sure to ask Jen about her latest adventures during your next visit. She is an outdoor enthusiast who enjoys fishing, hunting, and being outdoors. She especially enjoys vacationing in the Upper Peninsula with her family at their cabin.